Are you a Sailing, Boating or Water Sports Enthusiast?
Join Us!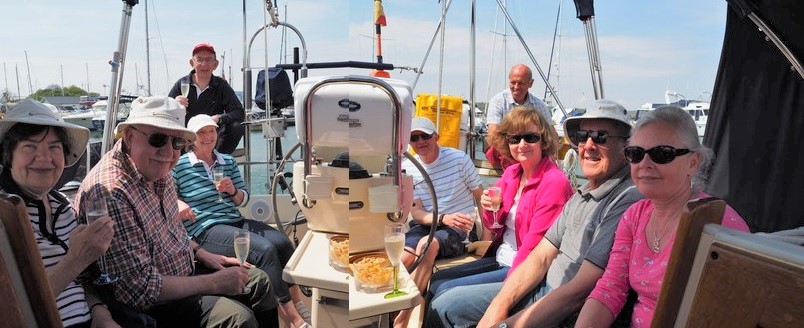 Our meetings are usually on the 2nd Monday of each month from October to April at
Henley Golf Club RG9 4HG
with the bar opening at 7:30pm ready for an 8.00pm start. Visitors are always welcome for only £5 per meeting, and annual membership costs just £25 for individuals and £35 for families. To get the most up to date information about our programme of events please
Click Here
, or phone our Commodore Trevor Morey on 01491 681319, or email him at Trevor.Morey(at)henleyoffshore.org.
---
Henley Offshore Group Rally
May 7th and 8th 2016
Island Harbour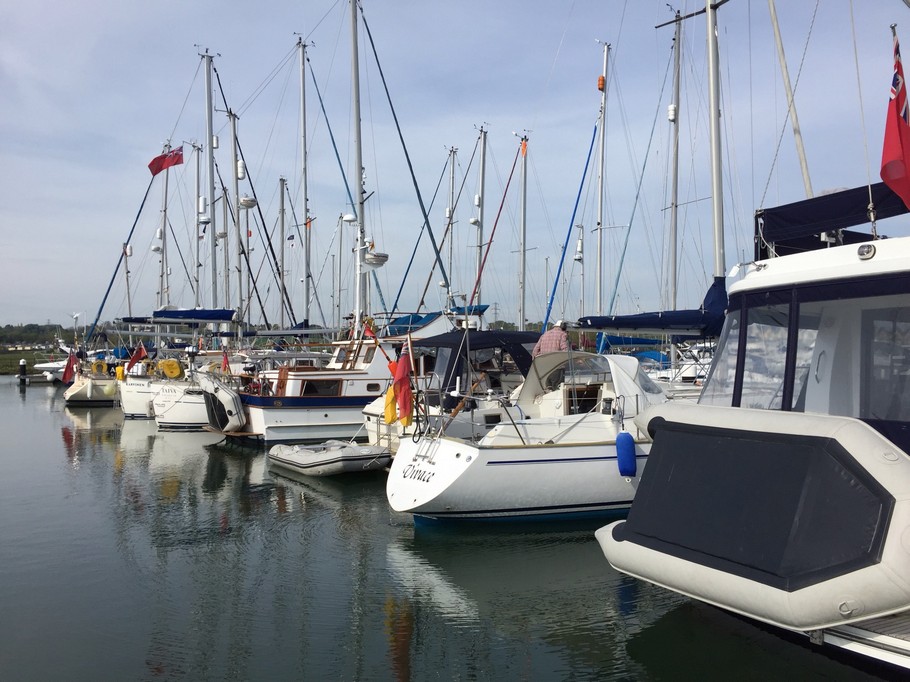 Andante, Freya, Karvinen, Taiva and Vivace moored on B pontoon at Island Harbour. The club's 2016 rally took place over the weekend of May 7th and 8th and was held at Island Harbour on the upper reaches of the River Medina at Cowes on the Isle of Wight. For more pictures from the weekend
Click Here
---
Our Next meeting
October 10th 2016
Linda Crocker
Website:- Clipper Round The World Linda has been motor boating all her life and 10 years ago 'moved from the darker side' into sailing! Linda's parents had a series of ever growing boats on the Thames, initially at Harleyford and then moored in Henley. The cruising was mainly inland but once a year they would venture tidal visiting Holland, Belgium and France for longer holidays.
Sailing two legs of The Round The World Clipper raceRio to Capetown and Australian East Coast to Vietnam and China
Ten years ago she and her husband decided to try sailing as both of their children were enjoying Dinghy Sailing with school. The trial weekend soon developed into flotilla holidays and RYA courses which have resulted in her achieving Yachtmaster Sail and Power. In August 2013 Linda was in St Katherine's dock when the Clipper yachts entered to start the 2013/14 race. Having never heard of Clipper Round the World she met with staff and decided this was an adventure she could not miss. Linda signed up for the 2015/16 race to do 2 legs: leg 2 Rio to Cape Town and leg 5 Airlie Beach in Australia to Da Nang Vietnam and onto China. Her 18 year old daughter has also taken part in the 2015/16 race as a Gap Year completing legs 1, 2, 3, 5, 7 & 8. Linda will be sharing with us the story of her adventure from the training through to the race.
---
Not many of our members can genuinely claim to have been involved in racing as dramatic as this, but we can all dream, so why not come along - maybe someone will be there recruiting for next year's Régates Royale!