Are you a Sailing, Boating or Water Sports Enthusiast?
Join Us!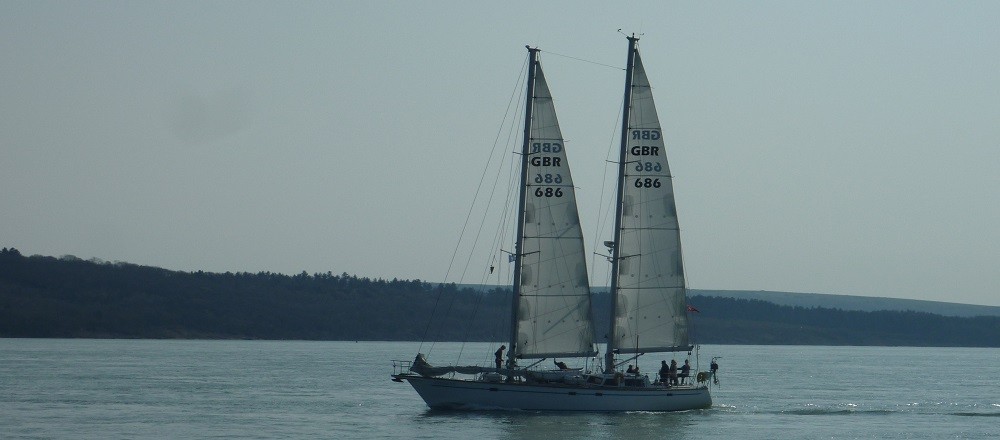 ---
Our Next Meeting
December 12th 2016
BT Global Challenge
Mike will talk about rounding Cape Horn aboard Time and Tide with disabled crew members in the world's toughest yacht race. Mike was raised in Surfers Paradise, Australia before coming to England to complete his schooling. In 1960, he gained his parachute wings and served four years in the Special Forces TA, training to parachute at night behind enemy lines to carry out covert reconnaissance sending data back in encrypted Morse code.
Mike Austin
Mike gained a cadetship at the College of Air Training, in Hamble, and graduated as a Commercial Pilot in 1964. During his 33 year career with BEA and British Airways he flew the Vanguard, Trident, BAC 1-11 and variants of the B747, gaining his command in 1973. Mike's sailing career began in earnest when, in 1994, he competed in the Sydney-Hobart and the Sydney-Mooloolaba races while undergoing chemotherapy for Lymphoma. In 1996 he joined the crew of "Time and Tide" in the BT Global Challenge, sailing the Rio to Wellington, and Wellington to Sydney legs before acute Tenosynovitis of all his fingers and thumbs forced him to leave the boat in Sydney, and undergo intensive physiotherapy at the BA Medical Centre back in the UK. After retirement in 1997, he completed his first of three Transatlantic crossings to gain the Ocean endorsement of his Yachtmaster power and sail. He is a member of the RORC, the Royal Southern Yacht Club, the International Association of Cape Horners and the Army Sailing Association. Mike has sailed well over 55,000 miles and lives in Port Solent where he keeps his yacht "Up To Speed", a Dehler 35, in which he intends to race offshore double-handed.
---
Our meetings are usually on the 2nd Monday of each month from October to April at
Henley Golf Club RG9 4HG
with the bar opening at 7:30pm ready for an 8.00pm start. Visitors are always welcome for only £5 per meeting, and annual membership costs just £25 for individuals and £35 for families. To get the most up to date information about our programme of events please
Click Here
, or phone our Commodore Trevor Morey on 01491 681319, or email him at Trevor.Morey(at)henleyoffshore.org.
---
Henley Offshore Group Rally
May 7th and 8th 2016
Island Harbour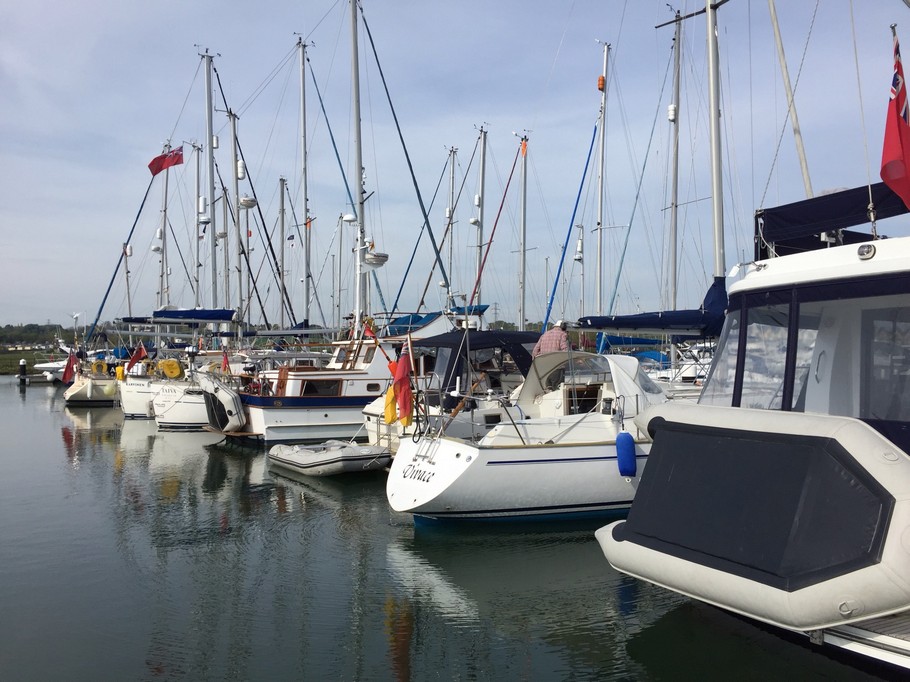 Andante, Freya, Karvinen, Taiva and Vivace moored on B pontoon at Island Harbour. The club's 2016 rally took place over the weekend of May 7th and 8th and was held at Island Harbour on the upper reaches of the River Medina at Cowes on the Isle of Wight. For more pictures from the weekend
Click Here
Not many of our members can genuinely claim to have been involved in racing as dramatic as this, but we can all dream, so why not come along.
---