Are you a Sailing, Boating or Water Sports Enthusiast?
Join Us!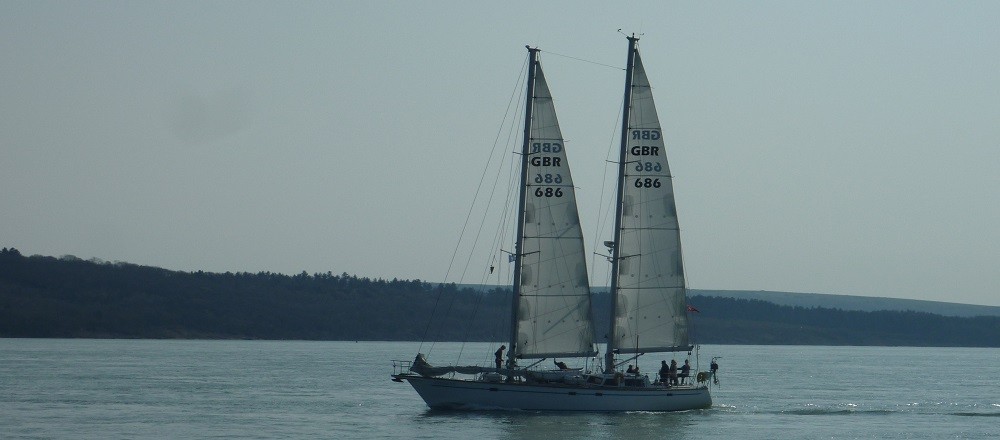 ---
Our Next Meeting
March 13th 2017
Travels with TilmanHigh Latitude Sailing
Bill Tilman's climbing and sailing achievements rank amongst the greatest in the fields of twentieth century mountaineering and deep sea cruising and his books remain essential reading for many who embark on similar ventures. By the time of his disappearance in the South Atlantic in 1977, he had left a legacy of some of the finest travel books ever written. The seven 'Mountain / Travel' books document the first stage of his travels, taking the reader from the coffee plantations and gold mines of Africa to the Himalaya and the highlights of Nanda Devi and Everest. The eight 'Sailing / Mountain Exploration' books cover the second stage, a series of high latitude voyages in traditional Bristol Channel pilot cutters. A highly decorated military leader, his covert operations behind enemy lines with Albanian partisans during the second World War are covered in 'Where Men and Mountains Meet.
Bob Comlay
Bob Comlay was one of only a handful of crew-members who chose to return for a second voyage with Tilman, earning a level of trust that gives him unique insight into the true character of this self-effacing legend of twentieth century exploration. In 1997, Bob published a simple website containing images and anecdotes from the 1970 and 1971 voyages to West Greenland and East Greenland with later additions from a few other former Tilman crewmembers. While this hobby project remained incomplete, the level of interest that it drew from around the world over the past 12 years demonstrates the level of influence that Tilman and his travels still has on a wide variety of people. In recent years, the growth in interest has been significant, particularly amongst audiences of a new generation. John Mead's 1981 TV documentary, 'No Pay, No Prospects, not much Pleasure' and Bob Comlay's illustrated reminiscences, 'Travels with Tilman', have each been aired several times since Barmouth's Tilman Festival' weekend in May 2008. Website:- Travels with Tilman
---
Our meetings are usually on the 2nd Monday of each month from October to April at
Henley Golf Club RG9 4HG
with the bar opening at 7:30pm ready for an 8.00pm start. Visitors are always welcome for only £5 per meeting, and annual membership costs just £25 for individuals and £35 for families. To get the most up to date information about our programme of events please
Click Here
, or phone our Commodore Trevor Morey on 01491 681319, or email him at Trevor.Morey(at)henleyoffshore.org.
---
Henley Offshore Group Rally
May 7th and 8th 2016
Island Harbour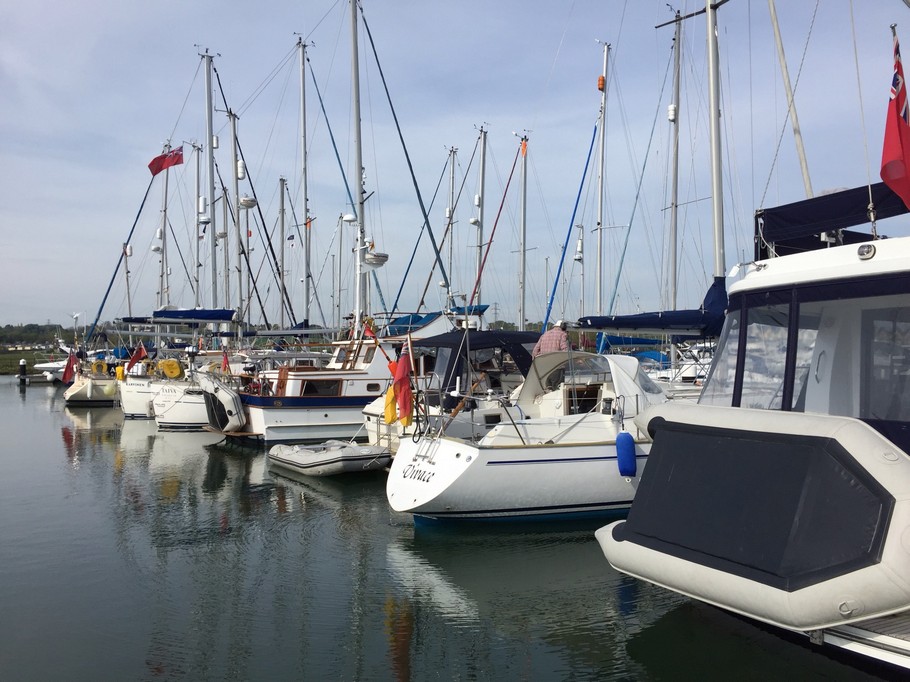 Andante, Freya, Karvinen, Taiva and Vivace moored on B pontoon at Island Harbour. The club's 2016 rally took place over the weekend of May 7th and 8th and was held at Island Harbour on the upper reaches of the River Medina at Cowes on the Isle of Wight. For more pictures from the weekend
Click Here
Not many of our members can genuinely claim to have been involved in racing as dramatic as this, but we can all dream, so why not come along.
---